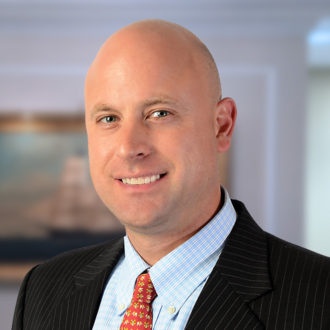 Spencer B. Howell
Assistant Vice President, Construction
Spencer Howell is an Assistant Vice President of Construction with GID Development Group.   Spencer Howell has over 14 years of experience in all levels of the construction industry from MEPFP Coordination Manager to Superintendent through Project Executive. He has worked on a wide range of projects from individual residences, urban mixed-use complexes, R&D Laboratory and two world-class museums.  These projects involved a wide variety of asset classes, construction technologies, building materials, and logistics.  Mr. Howell is responsible for overseeing all aspects of construction for GID's Joint Venture development projects.  Specifically, this work includes plan review, cost analysis, monthly pay requisition and schedule review.
Mr. Howell has worked on a variety of high profile projects involving residential, retail, office, hotel, and museums. Prior to GID, he was a Project Executive for one of the largest general contractors in the Boston area, John Moriarty and Associates. During his 14 years at John Moriarty & Associates, he held lead responsibility for the planning, coordination, execution and delivery of all MEPFP systems for the firm's largest and most complicated projects. Additionally, he coordinated all structural elements ranging from slab openings, dimensional direction on element placement, and imbed coordination.  Mr. Howell also has experience with structures ranging from cast in place, slab on metal deck, to wood frame.  Furthermore, he has also managed commissioning and close-out activities. Mr. Howell led construction efforts for mixed-use, residential, and office high rise projects such as Van Ness, Boston, MA, 858,000 SF; $200mm. For Van Ness, Mr. Howell was the principal liaison between the developer and retail anchor tenant, Target Corporation.  Additionally, he was an integral member of the construction team for Atlantic Wharf, a 31-story, 750,000 square foot Class A office tower, and was Boston's first green skyscraper that received a LEED Platinum certification.  Mr. Howell was also involved in two of the largest art museum projects in the country; Boston's Museum of Fine Arts (MFA), and the Perez Art Museum Miami (PAMM). These projects required meticulous coordination and installation practices as required for these highly complex and unique projects.
Mr. Howell holds a BA from Mercyhurst College (2002.) He holds a Builder's License in the Commonwealth of Massachusetts (CS-109717). He is also a LEED Accredited Professional with a specialization in Building Design and Construction. Finally, Spencer holds an OSHA 30-hour certification.