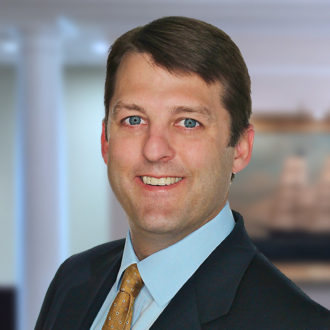 Jeffrey Lowenberg
Senior Vice President, Development Manager
Jeff Lowenberg is a Senior Vice President – Development in the GID Development Group.  He has over 20  years of real estate development experience and is involved in all aspects of overseeing development projects from concept to completion including site selection, feasibility analysis, acquisition, design, permitting, financing, construction, leasing, and operations.
In his role at GID, Mr. Lowenberg is leading development efforts on the company's two apartment towers in downtown Seattle which total $400 million and 751 units as well as High Street, the  $3 billion, 42 acre Atlanta mixed use development consisting of 9 million gross sf, 3,000 residential units, 1 million sf of office, 400,000 sf of retail, 400 hotel rooms, 8,000 parking spaces, new streets, parks, and infrastructure.
Prior to joining GID, Mr. Lowenberg was a Vice President-Development for Boston Properties, one of the leading commercial real estate developers in the United States.  During his 13+ years at Boston Properties, he led development efforts on a total of approximately 2.5 million square feet of mixed use development in the Greater Boston area.  Mr. Lowenberg was the lead project manager for Atlantic Wharf, a mixed-use development located on Boston's Historic Waterfront which includes a 31-story, 750,000 square foot Class A office tower, 30,000 square feet of retail and public spaces, 88 residential units, a 650 car parking garage, and a waterfront plaza. Atlantic Wharf is Boston's first green skyscraper, certified LEED Platinum, and is a recipient of numerous awards, including the 2012 ULI Global Awards for Excellence.  In addition, he led development efforts for The Broad Institute, a world renowned genomic research institute located in Cambridge's Kendall Square.  The two building urban campus (Seven Cambridge Center and 75 Ames Street) encompass over 600,000 square feet of office, retail and life science research space.
In addition, Mr. Lowenberg spent 5 years working as an environmental consultant managing large scale investigation and remediation projects for various clients include private real estate developers, industrial manufacturers and governmental agencies.
Mr. Lowenberg holds a BS in Natural Resource Planning from Humboldt State University (CA) (1992) and an MBA from the University of North Carolina-Chapel Hill, Kenan-Flagler Business School (1999).  He serves on the Executive Committee (and the 2014 Co-Chair) of the United Way Real Estate and Building Industry Breakfast in Boston.