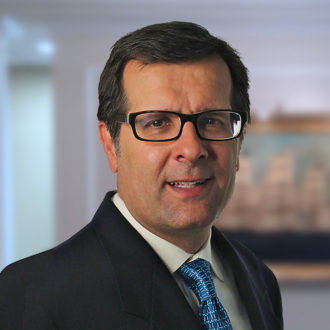 Emil Hoogendoorn
Vice President
Emil Hoogendoorn is Vice President of Design and Construction of the GID Development Group. He has 28 years of experience across all disciplines of the design/construction industry.  Mr. Hoogendoorn has taken a multi-disciplinary approach to his career having worked in and with architecture, construction management and development firms. He has been involved in all aspects of the industry managing complex processes from a variety of multi-disciplinary roles. Mr. Hoogendoorn's project experience has been equally diverse involving residential, office, retail, hotel, research and development, cultural, public spaces, parking, and infrastructure. With GID Development Group, Mr. Hoogendoorn is responsible for all facets of oversight, coordination and execution on a project by project basis, including but not limited to, team building, design, engineering, construction, construction management, local governmental relationships, space planning, budgetary development/ management and contract negotiation.
In his role as Assistant Vice President of GID Development Group, Mr. Hoogendoorn is responsible for Regent Square (Houston, TX); $1.5 billion, 24 acre mixed-use development consisting of 5 million gross square feet, 1,800 apartments and condos, 250,000 sf of office, 400,000 sf of retail, 4,200 parking spaces, and new public spaces. Of the overall Regent Square development Mr. Hoogendoorn is now overseeing phases that include two luxury residential towers, 45 and 30 stories high totaling approximately 450 units, as well as two phases of multi-story mixed use residential with approximately 350 units and 165,000 square feet of retail.  Additionally, Mr. Hoogendoorn is responsible for oversight of more than $450 million of residential/mixed use construction for GID's Asset Management joint venture program.  Prior to GID, Mr. Hoogendoorn worked extensively with the design and construction industry and was involved in projects totaling nearly 10 million square feet of construction with a value of several billions of dollars.  Previously he was Senior Project Management at John Moriarty & Associates.  During his 17 years there he was responsible for the construction management of a variety of complex high end projects and clients as well as recruitment and assimilation of design professionals into JMA's strategic planning.  Mr. Hoogendoorn worked from early design phases, preconstruction through construction for clients such as MIT Development, Boston Properties, Novartis, HYM Investment Group and Eli and Edythe  Broad.  Most notable of  Mr. Hoogendoorn's projects in this phase of his career were Boston's Museum of Fine Arts (MFA), Norman Foster, Foster+Partners architect,  and the Perez Art Museum Miami (PAMM) Herzog de Meuron, architect.  For these projects he was responsible for the translation, coordination and execution of complex design theory for not only the construction management team, but also Owner, design consultants, museum curators and subcontractors. Following his formal education Mr. Hoogendoorn worked in the architectural design community, most notably as Project Architect/ Manager with Payette Associates, Inc. and Elkus/Manfredi Architects. Clients included Anderson Consulting, HMV Records, Harvard, Princeton, and Yale University (Boston Society of Architects award winner for design excellence).
Mr. Hoogendoorn holds a MArch from Princeton University.  He also holds a BFA and BArch from the Rhode Island School of Design.  He is a member of the American Institute of Architects, Boston Society of Architects and The Congress of  New Urbanism.