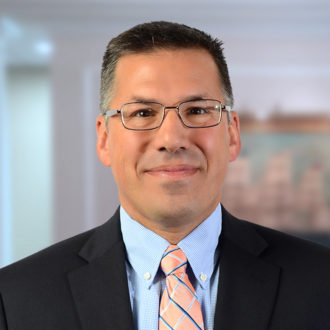 Anthony P. Cipullo
Assistant Vice President and Joint Venture Controller
Anthony P. Cipullo is Assistant Vice President Joint Venture Controller. He is responsible for the accounting related matters for two GID institutional co-investment funds; Institutional Multifamily Partners ("IMP") and Windsor Company Realty Fund IV ("WCRF").  His primary responsibilities are for the overall accounting, internal and external audit, performance measurement and reporting functions of IMP and WCRF.
He joined GID in December 2000 as a Joint Venture Controller.  Prior to joining GID, Anthony was a Regional Controller for Boston Properties, a commercial office building REIT.  From 1995 to 1998 he worked at Wells Park Group, a regional mall owner and manager, originally as an Accounting Manager and then Director of Property Accounting. From 1990 to 1995, He worked at Leggat McCall Properties, an owner and manager of commercial office buildings, as a property accountant and accounting manager.
He graduated from Bentley College with a Bachelors of Science in Accountancy in 1987 and Suffolk University with a Master in Business Administration in 1998.